Today I was looking for a blog post I wrote on November 22, 2009.  Several things resonate with me as I read. First, the idea of using primary source documents, the student conversations, students making inferences, and the back channel conversations.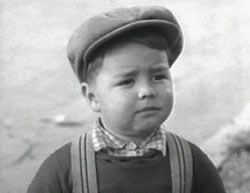 I am sitting in a fourth grade classroom sandwiched between two fourthgrade boys at pod of desks listening to an awesome interactive lectureon the first colonist to America. Eight flat desktop desks are pushed together face to face to make a working group. I am listening and enjoying the visuals Mrs. S was using and in awe with the interaction from the kids. Not only were they answering questions the teacher was posing they were sharing inferences about why the colonist came and offering insight
about their difficult life. Mrs. S wonderfully got the kids to think about the explorers as their background knowledge. I enjoyed the
conversation and how intelligently these fourth graders answered and discussed the topic. And this was their introductory lesson. The Images she used made the difference as she told stories about the people and places. This is what social studies is about! The kids enthusiasm was refreshing!
I liked most the part being on the student level in a student desk and listening to their back channel conversations. Yes, kids have those conversations as well. But in amazement they were so connected to the content being presented. The kids would make comments to me and I found myself whispering back as well with my comments. They would whisper a comment to me and I would pose a question to them. From the onset I thought how rude, but for the moment I got caught up in being one of the
fourth grade boys. I forgot about my manners and just enjoyed being a boy. I caught myself raising my hand to answer a question and quickly put it down before Mrs. S saw me (or anyone else).
The young man beside me who was the perfect Spanky from the Little Rascals was sitting there quietly. Now let me remind you that Spanky was a genious and probably knows more about history than me. Constantly he had the last say in whispers to me as Mrs. S taught.  I notice Spanky was inconspicuously eating a bag of CheZ Its from his desk. I noticed a few other kids eating so I thought it was okay; therefore, I kept my mouth closed. Moments later Spanky- my new pal- punched me in the shoulder. Holding a ChezIt in his hand and holding it toward me! "Have one! Are you hungry!" I froze in time as I starred at it because I don't like to turn down food and the word "yes" started surfacing.  I caught myself and reality sat in again. I was back to being a classroom observer.
Later in the day I ran into Spankie  in the hallway and he stopped. "Hey, Mr. G, Isn't Msr. S a wonderful social studies teacher! She
knows how to make learning fun!" "You know, you are right!" How amazing this kid!